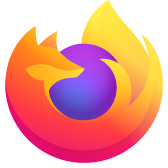 login blocked to addons.mozilla.org since 2020
still blocked have done resets and filed help requests addons site is still actice
long time Mozilla supporter
still blocked have done resets and filed help requests addons site is still actice long time Mozilla supporter
All Replies (11)
What happens when you try to log in?
...
detail "Internal Server Error"
You need to also provide a screenshot of the error so those that use the Addon login can see what is happening during login.
Encl Trying to attach image
thinking I deserve an answer as to why I am banned
Do you use a bookmark or are you starting with the main (home) page of this website?
If you use a bookmark to access a specific page then instead navigate to this page starting with the main page or with the sign in page in case there is a problem with this bookmark.
---
Try to ask advice at the Mozilla Discourse Add-ons forum.
I am following the links provided by add-ons