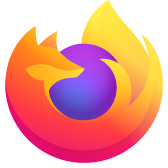 Recording sound on Linux
Hi!
I would like to record sound from Firefox on Linux. However, every time sound stops playing(i.e. a video is paused), the sound channel disappears, and when the sound resumes playing, a new sound channel is created. This makes it near impossible to consistently record sound, since all the sound connections disappear along with the sound channel, and they have to be reconnected manually.
Is there a way to force Firefox to always use a single sound channel for everything, or create a sound channel for every tab, regardless of whether sound is actually playing?
I am using Firefox 107.0-1 on Arch Linux 6.0.9-arch1-1, with pipewire 1:0.3.60-3.
Thanks in advance, GOBLIN
Hi! I would like to record sound from Firefox on Linux. However, every time sound stops playing(i.e. a video is paused), the sound channel disappears, and when the sound resumes playing, a new sound channel is created. This makes it near impossible to consistently record sound, since all the sound connections disappear along with the sound channel, and they have to be reconnected manually. Is there a way to force Firefox to always use a single sound channel for everything, or create a sound channel for every tab, regardless of whether sound is actually playing? I am using Firefox 107.0-1 on Arch Linux 6.0.9-arch1-1, with pipewire 1:0.3.60-3. Thanks in advance, GOBLIN