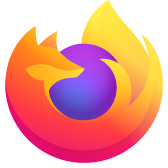 Not mirroring Video from Netflix
Since the recent Update October 2022 Firefox is not mirroring Video from Netflix. It mirrors the home screen but when I go to play a movie/show it shows a black screen and audio. I have tried everything that's been suggested. Turning every off, device, modem router, apple box but nothing is working. This is very inconvenient. Please Help
Since the recent Update October 2022 Firefox is not mirroring Video from Netflix. It mirrors the home screen but when I go to play a movie/show it shows a black screen and audio. I have tried everything that's been suggested. Turning every off, device, modem router, apple box but nothing is working. This is very inconvenient. Please Help
All Replies (4)
The latest of many frequent updates has a bug fix for DRM content. Hope this helps, please let us know.
My problem started with the newest update. Yesterday I uninstalled the October 22, 2022 update 106.0.4 and installed an older version but that only made problems with other sites. I reinstalled the latest, cleared my cache again, unplugged everything again, waited 5 minutes. Turned all back on and still can't mirror Netflix to Apple TV. Black screen with only audio. It works on Desktop if airplay is off. As soon as I try Apple TV it goes black. I'll take any suggestions to try and solve this issue. Thanks for volunteering your support.
I went searching for Displaylink bugs and found bad news. It seems that Firefox was supposed to be blanking out DRM content all along, but there was a bug that allowed it to be captured. That was fixed in Firefox 106 and it's unlikely to go back (1796796, 1781122).