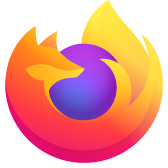 SSL_ERROR_BAD_MAC_ALERT
Repair error code:
SSL_ERROR_BAD_MAC_ALERT

Repair error code: SSL_ERROR_BAD_MAC_ALERT
All Replies (1)
Are you using a proxy or VPN?
You can check the connection settings.
Settings -> General -> Network: Connection -> Settings
If you do not need to use a proxy to connect to internet then try to select "No Proxy" if "Use the system proxy settings" or one of the others do not work properly.
See "Firefox connection settings":