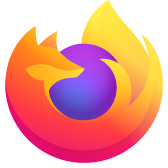 firefox using 80% of memory
recently can't do much of anything cause firefox is using greater than 80% of my memory, why? I switched to firefox from chrome but it seems firefox tends to use much more memory....disappointed as I like the functionality
recently can't do much of anything cause firefox is using greater than 80% of my memory, why? I switched to firefox from chrome but it seems firefox tends to use much more memory....disappointed as I like the functionality
All Replies (4)
Show the full performance tab and what are the specs of your pc?
here are specs and performance tab info. I realize 8gb may be somewhat small but never had such usage that slows down everything. usage in pic at 68%
64-bit operating system, x64-based processor 8.00 GB (7.75 GB usable) Intel(R) Core(TM) i5-10400 CPU @ 2.90GHz 2.90 GHz
In your original image, Firefox is only using about 17%. Your Desktop Window Manager is way out of whack. That should be around 30-60 MB. Do this with windows and apps closed. Right-click on Desktop Window Manager and select End Task. In the dialog that opens check "Abandon unsaved data and shut down"', then click Shut Down. Your desktop will disappear and restart.