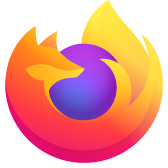 how do enable javascript
i am filling out a pdf form from the canadian government, and it say javascript has been disabled. i need to know how to enable it to complete the form. i am using windows 10.
i am filling out a pdf form from the canadian government, and it say javascript has been disabled. i need to know how to enable it to complete the form. i am using windows 10.
All Replies (2)
Just to clarify, when you try to load the form in a tab in Firefox:
does the PDF display, and within the PDF viewer, there is a message that JavaScript is disabled?
the PDF does not display, and in the page on the site, there is a message that JavaScript is disabled?
Firefox's PDF viewer has a preference to block scripting, but by default, scripting is allowed, so that usually wouldn't be the problem. It's possible that the PDF uses something fancier than Firefox's built-in viewer supports, so you might need to save it and open it in a dedicated PDF reader such as Acrobat.
If you want to check on that preference, here's how you do it:
(1) In a new tab, type or paste about:config in the address bar and press Enter/Return. Click the button accepting the risk.
More info on about:config: Configuration Editor for Firefox. The moderators would like us to remind you that changes made through this back door aren't fully supported and aren't guaranteed to continue working in the future. Since we are checking whether a preference has its default value, I feel comfortable mentioning it.
(2) In the search box in the page, type or paste pdfjs.enableScripting and pause while the list is filtered
(3) If the preference is bolded and has a value of false, double-click it to restore the default value of true
If you use extensions ("3-bar" menu button or Tools -> Add-ons -> Extensions) that can block content (Adblock Plus, NoScript, DuckDuckGo PE, Disconnect, Ghostery, Privacy Badger, uBlock Origin) always make sure such extensions do not block content.
make sure your extensions and filters are updated to the latest version
Firefox shows a purple shield instead of a gray shield at the left end of the location/address bar in case Enhanced Tracking Protection is blocking content.
click the shield icon for more detail and possibly disable the protection
You can check the Web Console for relevant-looking messages about blocked content.