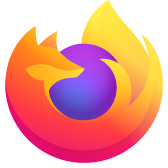 Unable to access Microsoft One Drive without first Refreshing Firefox each time
Recent issue, last few days. Unable to access Microsoft One Drive online without first having to Refresh Firefox each time. It is then accessible for a short period of time before the address link again breaks down into an incomplete address that does not open One Drive. I've repeated this process a number of times and each and every time the only means of access to One Drive is by Refreshing Firefox. Access to One Drive is fine on other browsers. I've cleared the cache, and run Firefox in Troubleshoot mode, but the only thing that works, and does so consistently, is to first Refresh Firefox. It will then go to the correct address for One Drive for a short period of time, before again breaking down into an incomplete forwarding address. I prefer using Firefox, but regular access to One Drive, without all these unnecessary steps, is a requirement
Recent issue, last few days. Unable to access Microsoft One Drive online without first having to Refresh Firefox each time. It is then accessible for a short period of time before the address link again breaks down into an incomplete address that does not open One Drive. I've repeated this process a number of times and each and every time the only means of access to One Drive is by Refreshing Firefox. Access to One Drive is fine on other browsers. I've cleared the cache, and run Firefox in Troubleshoot mode, but the only thing that works, and does so consistently, is to first Refresh Firefox. It will then go to the correct address for One Drive for a short period of time, before again breaking down into an incomplete forwarding address. I prefer using Firefox, but regular access to One Drive, without all these unnecessary steps, is a requirement
All Replies (20)
That seems quite drastic, having to refresh Firefox.
I'm not sure what you mean about the address link breaking down. Are these links to the main pages such as
followed by a ? and some parameters (like cid)?
Is there any difference in the pattern if you use a private window (Ctrl+N) to access OneDrive? Private windows do not share the web content cache or cookies from regular windows, but are otherwise largely similar to regular windows.
I have same (or similar issue). It started a few days ago.... in my case, it just seems that Firefox 'times out' trying to reach the URL https://onedrive.live.com/.... Only after I refresh, does it access this URL. I too have used another browser (Microsoft Edge) with no problem. But, I too prefer to use Firefox browser above all others.
Thanks for responding "Shagnslade". You may be right...that it is timing out, and, perhaps, the 2nd half of the address it presents (login_hint=AAnastasia%40live.com) is a default when it times out. That address add on is certainly not the one that takes me successfully to the site. Another indication might be that there is some degree of inconsistency to reaching the site I wish to go to, although it is a rarity when it succeeds. For me, at least, the issue did not show itself with any other site, except when trying to access OneDrive. Even other Miscrosoft 365 apps worked fine. It was only in trying to reach the Microsoft cloud service, OneDrive, that the problem existed. Personally, and with no proof at all, I tend to believe it may be the result of a recent Firefox update, and perhaps they will correct it eventually. I've taken the easier option and just given up on Firefox (after a decade or more with that browser). I now use Edge instead...and have no issues. It is a lousy way to go about it...to be forced to use another browser because my favorite one doesn't do it for me any longer, but there are enough options that there is no need to stress over it. Farewell Firefox.
Screenshots of what your are seeing would help, I'm in Onedrive everyday on openSUSE, Mac, and Windows with no issues. see screenshot
Modified by jonzn4SUSE
to anastasiaanthony8 Same here....all other Microsoft apps and sites access fine...just One Drive presents this problem. I however, am, at least as of now, unwilling to use another browser. I am a BIG fan of Firefox so will, reluctantly, refresh as needed until such time as I find myself too aggravated to continue.
I have been able to access One Drive with no problem for last few days. If, in the future, I am not, I will provide screenshot(s).
I completely understand your reluctance. It is, as you note, a judgement call based on the degree of inconvenience caused by not being able to access this one, and only site. For me, a writer, who is storing files on OneDrive, and sharing and participating in shared files daily and throughout the day, it was a matter of the foolishness of having to continually switch browsers simply for this one function of accessing OneDrive when everything else, including OneDrive could also be accessed by using another browser. I didn't want to go, but go I did, when it became not only an inconvenience, but also an annoyance.
I have already explained it is a blank screen and I've also detailed what it is in the URL. Not sure what is to be accomplished by a screen shot that would be any different than what I have already offered, but, I am only a user. I've tried to take a screen shot and paste it here, but it won't paste. As I said, I am only a user. I have instead taken a full screen snip and posted it...or tried to, below where it offered the options to upload. Let me know if you did not get it and I'll try again.
What security software are you and shagnslade running? I'm on another thread with a user running ESET and getting a blank screen only with OneDrive.
I am using Avast with my desktop, but Iobit on my laptop, and on both devices that used to have no problem (for years and years) with accessing OneDrive from Firefox, they both developed the same issue at the same time, but the most telling indicator is that in each case neither device has any issues with any other site access from Firefox, EXCEPT with OneDrive, and neither device has any issues at all with access to OneDrive or any other site using other browsers. My gut feeling is that this was the result of some "fix" that Mozilla implemented during a recent update. Why it would only affect OneDrive to the exclusion of all others, only those who initiated the Mozilla software update would be able to say...if that is what has caused this.
Disable Avast, reboot the computer and test again.
I have no issues in openSUSE nor Mac(10.13.6), but let me boot up Windows 11 and 7 to verify. I've verified for me there are no issues in 7 and 11 with OneDrive.
Modified by jonzn4SUSE
Been there; done that. No go. What needs to be looked at is why "Refreshing" Firefox allows access to OneDrive, but only briefly before it returns to misdirecting to the wrong address. That address you see goes off the rails after the '?" mark. What needs to be questioned is why a problem that was never a problem, and I have been with the same virus/security software for years, has now become a problem, at the same time, on multiple devices using different security software, and on each device, will only accept access after refreshing Firefox, and yet is not a problem at all on other browsers on any other devices.
Did you install extensions in the new profile ?
---
You can try these steps in case of issues with webpages:
You can reload webpage(s) and bypass the cache to refresh possibly outdated or corrupted files.
hold down the Shift key and left-click the Reload button
press "Ctrl + F5" or press "Ctrl + Shift + R" (Windows,Linux)
press "Command + Shift + R" (Mac)
Clear the Cache and remove the Cookies for websites that cause problems via the "3-bar" Firefox menu button (Settings).
"Remove the Cookies" for websites that cause problems:
Settings -> Privacy & Security
Cookies and Site Data: "Manage Data"
"Clear the Cache":
Settings -> Privacy & Security
Cookies and Site Data -> Clear Data -> [X] Cached Web Content -> Clear
Start Firefox in Troubleshoot Mode to check if one of the extensions ("3-bar" menu button or Tools -> Add-ons -> Extensions) or if hardware acceleration or userChrome.css is causing the problem.
switch to the DEFAULT theme: "3-bar" menu button or Tools -> Add-ons -> Themes
do NOT click the "Refresh Firefox" button on the Troubleshoot Mode start window
Yes, thanks, I have already done all that. I cleared practically every cookie that was in there....and got the same reaction as when I "Refresh Firefox". The first time trying to access OneDrive after clearing all that it went right through and the next time I tried it was back to the same problem, just as it does when I refresh. I've basically grown tired of trying. I was with Firefox for over a decade, but this just isn't worth the trouble, when the other browsers offer the same without this issue.
Had the problem again today. Cleared history to no avail. Refreshed Firefox and it worked fine. I really hate to use another browser as I've found Firefox to be awesome in the past. But, whatever recent change has been made resulting in this problem is aggravating.
Agree......yes, aggravating. A browser that has been so reliable for so long has now become not worth the trouble. Every suggested solution I've seen posted here seems to me to be directed towards me being the problem when the problem is Firefox, and unique to and only an issue when trying to use Firefox to open OneDrive. My solution? I just don't use Firefox very often at all any longer, when for more than a decade it was my exclusive use choice. Sorry to see it go, but life goes on, and without the same trouble on other browsers. I'd be questioning my sanity to continue to use Firefox when I access OneDrive as often as I need to.
I have the same issue and this only started about 2 weeks ago.