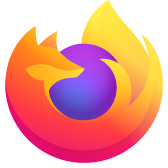 I have a 2008 iMac with El Capitan 10.11.6 ... Need to re-load my Firefox, but can't.
I realize that you all don't support the older version. Yet it's also the case that Apple won't update this El Capitan on my 2008 model (terrible, a crying shame, I know).
I've also tried to install your Extended Support Release. Will that work? I'm an independent research scholar, not currently associated with either Oxford or Stanford.
So I really need to have your Firefox back — I had it until this morning, when I needed to trash it (b/c of a bug), and then re-install. Yet I've not been able to re-install so far.
Hence, I'm seeking your help!
Thank you, Davy
I realize that you all don't support the older version. Yet it's also the case that Apple won't update this El Capitan on my 2008 model (terrible, a crying shame, I know). I've also tried to install your Extended Support Release. Will that work? I'm an independent research scholar, not currently associated with either Oxford or Stanford. So I really need to have your Firefox back — I had it until this morning, when I needed to trash it (b/c of a bug), and then re-install. Yet I've not been able to re-install so far. Hence, I'm seeking your help! Thank you, Davy
All Replies (1)
الحل المُختار
Modified by James