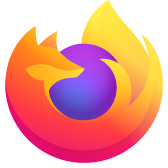 transferring FF browser to new computer
I'm buying a new computer and I'm wondering is there a method/procedure that I can use to transfer the entire FF browser including settings, extensions, bookmarks, and passwords without having to reinstall all those items individually? I know I can save and import bookmarks but what about everything else? I look forward to anyone comments. Thanks
I'm buying a new computer and I'm wondering is there a method/procedure that I can use to transfer the entire FF browser including settings, extensions, bookmarks, and passwords without having to reinstall all those items individually? I know I can save and import bookmarks but what about everything else? I look forward to anyone comments. Thanks
الحل المُختار
All Replies (5)
You can copy certain files with Firefox closed to the current profile folder to transfer or recover personal data. Note that best is to avoid copying a full profile folder.
You can use the button on the "Help -> More Troubleshooting Information" (about:support) page to go to the current Firefox profile folder or use the about:profiles page (Root directory).
Help -> More Troubleshooting Information -> Profile Folder/Directory:
Windows: Open Folder; Linux: Open Directory; Mac: Show in Finder
---
bookmarks and history: places.sqlite
favicons: favicons.sqlite
bookmark backups: compressed .jsonlz4 JSON backups in the bookmarkbackups folder
cookies.sqlite for the Cookies
formhistory.sqlite for saved autocomplete Form Data
logins.json (encrypted logins;32+) and key4.db (decryption key;58+) for Passwords saved in the Password Manager
key3.db support ended in 73+; to use key3.db in 58-72, make sure to remove key4.db
cert9.db (58+) for (intermediate) certificates stored in the Certificate Manager
persdict.dat for words added to the spell checker dictionary
permissions.sqlite for Permissions and possibly content-prefs.sqlite for other website specific data (Site Preferences)
sessionstore.jsonlz4 for open tabs and pinned tabs (see also the sessionstore-backups folder)
Thank you for you reply. Seems a bit complicated to me. What i thought about doing was to export my bookmarks to a USB flash drive and export my logins/passwords to my flash drive and then import them into FF on my new computer. Any thoughts about this method? Thanks
For the bookmarks you can use JSON backup (restoring replaces all current bookmarks) or an HTML backup (importing merges bookmarks).
For exporting the logins, see:
You need to enable import CSV in the Password Manager (about:logins) via the about:config page as this menu item is currently hidden for performance reasons.
about:config => signon.management.page.fileImport.enabled = true
Modified by cor-el
I'm going to use the sync method to transfer everything to my new computer-passwords, logins, bookmarks, extensions etc. In order for this work properly I have the following question:
How long should sync be enabled on the old computer before transfer and how long should it be enabled on the new computer to be sure everything is transferred? Thanks