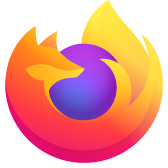 access denied
I have tried several times to get this to work i have reinstalled Firefox i have disabled my Norton anti virus disabled all extensions but i keep getting this also have tried reaching out to Comcast this is what i get:Access Denied You don't have permission to access "http://www.kroger.com/" on this server.
Reference #18.3539c917.1642620374.3e6b9278
I have tried several times to get this to work i have reinstalled Firefox i have disabled my Norton anti virus disabled all extensions but i keep getting this also have tried reaching out to Comcast this is what i get:Access Denied You don't have permission to access "http://www.kroger.com/" on this server. Reference #18.3539c917.1642620374.3e6b9278
All Replies (20)
You can remove all data stored in Firefox for a specific domain via "Forget About This Site" in the right-click context menu of an history entry ("History -> Show All History" or "View -> Sidebar -> History").
Using "Forget About This Site" will remove all data stored in Firefox for this domain like history and cookies and passwords and exceptions and cache, so be cautious. If you have a password or other data for that domain that you do not want to lose then make sure to backup this data or make a note.
You can't recover from this 'forget' unless you have a backup of involved files.
If you revisit a 'forgotten' website then data for that website will be saved once again.
o do not see anything in view history
if i uninstall and reinstall firefox ill los all my book marks
and all my settings some one said it is some sort of  security
that is on firefox that is not letting  it through'

Mary said
Access Denied You don't have permission to access "http://www.kroger.com/" on this server. Reference #18.3539c917.1642620374.3e6b9278
That style of message is characteristic of a Web Application Firewall used by sites to block suspicious traffic. Figuring out what makes your request look suspicious can be a bit difficult.
(1) Attacks from IP address(es)
Sometimes one or more IP addresses will be blocked due to bot-like traffic or what looks like a denial-of-service attack. This could be more of an issue with a VPN or shared connection.
Are other browsers on your computer or in your network able to connect to the site? If so, it's probably not an IP address issue.
(2) Unusual cookie/header information
When Firefox requests a URL, it includes any previously set cookies and various standard header fields.
For cookies, you can remove your Kroger cookies. This may work on that error page if kroger.com is in the address bar:
Click the lock icon at the left end of the address bar. After a moment, a "Clear Cookies and Site Data" button should appear at the bottom. Go ahead and click that. Then you can remove the Kroger cookies so your next request looks fresh and anonymous.
For other headers, hmm, normally the initial request wouldn't be affected, so they might not be relevant.
i cleared cookies and yes it works on Chrome. but the odd part is that my dad has the same mozilla version and he is not being blocked . I did earlier reinstall norton ant virus but even when I disable the Norton it still does it
i tried contacting comcast and Norton
this is the answer  i got  from Norton community    19-Jan-2022 | 3:31PM: bjm_ commented on access denied

Websites often block VPN access for legal or copyright reasons. There is nothing a VPN provider can do to get around these blocks.
Contact the individual sites to see if they block VPN access. Many sites do this for legal/copyright reasons. A VPN service does not block access to any sites. There is no white/black lists for sites.
Websites have the right to protect their content. And sometimes there are legal reasons for blocking access to users from a different geographic location.
Some VPN providers may have found ways to circumvent these legal protections. But Norton is not here to bypass legal protection. If you are one that wants to access this kind of legally protected content, then maybe you would be better served with another product. (credit peterweb)
Why Do Some Websites Block VPNs?
One of the only ways to protect your right to privacy and information online is to use a VPN. Some websites infringe on those rights by blocking VPNs, but they do it for a good reason.
The big names that are notorious for blacklisting VPNs are Netflix, Hulu, Amazon, and the BBC. It's hard to figure out exactly how many websites block VPN access, but the number could be in the thousands. Most of these sites aren't actively at war with VPNs, but they manage to blacklist a lot of VPN IP addresses over time passively.
https://www.howtogeek.com/403771/why-do-some-websites-block-vpns/
Some streaming services such as Netflix, Hulu and Showtime, offer geo-restricted content that makes it unavailable in certain regions. These services also block the content if they detect a VPN, a proxy, or an unblocker service as a method to bypass the geo-restrictions.
If the content is available in your region, make sure that you disconnect Norton Secure VPN before you access the streaming services or apps.
https://support.norton.com/sp/en/us/home/current/solutions/v121513457

Hi Mary, I'm not sure why the support response mentioned a VPN. Are you using a VPN service?
not that i know of unless Comcast is
not sure norton has on but  i do not think so

if it were a norton issue it mostlilely would not work in Chrome correct ? hve no problem in Chrome with it
MLike  i said my dad has the exact  same  version of  firefox and  he has no trouble with it
Comcast said it is aa firefox issue

A VPN service changes your connection so instead of coming directly from your house it comes from a server you select out on the web somewhere. If that doesn't sound familiar, then probably you are not using a VPN.
I guess you could look at a website which locates your IP address as a quick double-check. Does a site like the following show a city close to you or somewhere far away?
this si what get when i click on that link above and yes it is close to me
Modified by Mary
shows dfetroit and that is close
Okay, if it's not the cookies and not a VPN, I'm not sure. Can you still visit Kroger's in Microsoft Edge or any other browser on your computer?
IPv6 Address Not detected IP Location Detroit, Michigan (US) [Details] Host Name c-68-43-99-233.hsd1.mi.comcast.net ISP Comcast Cable Communications LLCPlatform Windows 10 Browser Firefox 96.0 User Agent Mozilla/5.0 (Windows NT 10.0; Win64; x64; rv:96.0) Gecko/20100101 Firefox/96.0 X-Middleton/1 Screen Size 1536px X 864px Cookie Enabled Javascript Enabled
what is odd i have the icon on he desktop from firefox and sometimes it works and some times it does not so i do not think it is norton or comcast
By the way, when you connect from Chrome, I assume the IPLocation page shows the same info.
Platform Windows 10 Browser Firefox 96.0 User Agent Mozilla/5.0 (Windows NT 10.0; Win64; x64; rv:96.0) Gecko/20100101 Firefox/96.0 X-Middleton/1 Screen Size 1536px X 864px Cookie Enabled Javascript Enabled firefox now we have chrome now chrome ISP Comcast Cable Communications LLC Proxy 68.43.99.233, 68.43.99.233 Platform Windows 10 Browser Chrome 97.0.4692.71 User Agent Mozilla/5.0 (Windows NT 10.0; Win64; x64) AppleWebKit/537.36 (KHTML, like Gecko) Chrome/97.0.4692.71 Safari/537.36 X-Middleton/1 Screen Size 1536px X 864px Cookie Enabled Javascript Enabled Screen Size 1397px X 786px Cookie Enabled Javascript Enabled Would you like to help us improve ip-to-location data by providing your feedback?

Advertisements Why do you need geolocation?
There are a several ways to find geolocation of a user: HTML5 API, Cell Signal and IP Address to name a few. Pairing of IP address to a geographical location is the method we used to provide geolocation data. There are times when you need to identify where your web visitors are coming from. You might have an ecommerce website, and would like to know where your potential customers are, pre-populate country code on forms, display different language and reduce credit card fraud based on geographic location. Or, you might want to fight against illegal spammers and hackers, and would like to locate source of a problem.
Although it would be nice to be able to find precise location of a visitor, it is almost impossible to find exact location of a host given its IP address. However, there are tools available to help identify approximate location of the host. ARIN Whois database provides a mechanism for finding contact and registration information for IP resources registered with ARIN.
You may also use 3rd party websites such as Geobytes or Dnsstuff to lookup the IP address. The whois lookup will reveal name of the ISP who owns that IP address, and the country where it is originated from. If you're lucky, you might also find the city of orgin. You may also use products developed by 3rd-party companies like Ip2location and MaxMind. Our sister website, findmyip.org also provides a geographic information of your IP address.
You may also use reverse DNS to find out the hostname of the IP address, which might give you some clues. Many ISPs, Corporations and Academic institutions use location as a qualified hostname, although this is not always true. A couple of things to note here: (1) Reverse DNS translation does not always work. It depends on the correct configuration of the ISP's DNS server. (2) The US domain names such as .com, .net and .org does not always imply that the host is located in the United States.
You may use 'traceroute' command to find clues to the location of the IP address. The names of the routers through which packets flow from your host to the destination host might hint at the geographical path of the final location.

IP-based Geolocation FAQ 1. What is IP-based Geolocation?
IP-based Geolocation is mapping of an IP address or MAC address to the real-world geographic location of an Internet-connected computing or a mobile device. Geolocation involves in mapping IP address to the country, region (city), latitude/longitude, ISP and domain name among other useful things. Advertisements 2. Where can I get a IP-based Geolocation database?
There are a number of commercially available geolocation databases, and their pricing and accuracy may vary. Ip2location, MaxMind, Tamo Soft, DB-IP, Ipinfo and IPligence offer a fee-based databases that can be easily integrated into an web application. Most geolocation database vendors offers APIs and example codes (in ASP, PHP, .NET and Java programming languages) that can be used to retrieve geolocation data from the database. We use a number of commercial databases to offer a free geolocation data on our website.
There are also freely available geolocation databases. Vendors offering commercial geolocation database also offer a Lite or Community edition that provides IP-to-Country mappings. Ip2Country.net and Webhosting.info (Directi) offer free IP-to-Country database that can be also integrated into your web application. There are companies also offering free web services that can be used to show geolocation of an IP address on your website. 3. How accurate is IP-based Geolocation?
Accuracy of geolocation database varies depending on which database you use. For IP-to-country database, some vendors claim to offer 98% to 99% accuracy although typical Ip2Country database accuracy is more like 95%. For IP-to-Region (or City), accuracy range anywhere from 50% to 75% if neighboring cities are treated as correct. Considering that there is no official source of IP-to-Region information, 50+% accuracy is pretty good. 4. How does IP-based geolocation work?
ARIN Whois database provides a mechanism for finding contact and registration information for IP resources registered with ARIN. The IP whois information is available for free, and determining the country from this database is relatively easy. When an organization requires a block of IP addresses, a request is submitted and allocated IP addresses are assigned to a requested ISP. Advertisements Common Network Questions
• Do you want to find an IP address of your network printer? Please read How to find an IP of a printer to find ways to obtain an IP number of your network printer.
• Do you want to find IP Addresses of private network? Please read How to find IP addresses of computing devices on the private network? Tools DNS Tools
SEO Tools
Web Tools

Tools View a full list of Tools
Popular Tools Tool Who is Hosting a Website Tool Alexa Traffic Rank Checker Tool Domain Age Checker Tool Is my website down? Tool Trace Email Source Tool Verify Email Address Tool Subnet Calculator Tool Data Breach Check Tool Unshorten URL Popular Articles Blog Find IP address of a network printer? Blog Find IP addresses of a private network Blog How to wire a RJ-45 cable? Blog What is the difference between public and
           private IP address?

Blog What is static and dynamic IP addresses? Blog What is an IP Address? Blog What is a Proxy Server? Blog My IP address is hacked. What do I do? Blog Categories Category IP Address Category Virtual Private Network Category Distributed Denial of Service Category Search Engine Optimization Category Network Category Email Category World Wide Web Category Security Category Internet of Things Category Smartphone Category Crypto Category Proxy Category Privacy Category Computing Category Games Category Ecommerce Category Internet Marketing Category Password Advertisements Ezoicreport this ad Advertisements About Us
Welcome to IP Location, the home of IP Geolocation, security and privacy resources. This website was built to offer tips, tutorials and articles on IP address, VPN, Proxy, DDoS and WebAuthn technologies. Popular Topics
   Hide My IP Address
   IP Tools
   VPN
   DDoS
   Web Hosting

Blogroll
   Web Hosting Resources
   Webmaster Resources
   Daily Life in USA
   Find a Tennis Partner

Company Info
   Terms of Service
   Privacy Policy
   Advertise With Us
   Guest Posting
   Contact Us

© 2006 - 2022, Brand Media, Inc. All rights reserved.