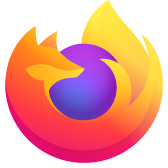 web pages are different
Using two websites and now they do not load properly. They show as if they are word documents. I have to use Opera to get the original look. One site, I click on the links and nothing happens. Everthing was fine before the current update. These constant updates are getting really annoying and there is no consideration on how they affect users or the display of sites
Using two websites and now they do not load properly. They show as if they are word documents. I have to use Opera to get the original look. One site, I click on the links and nothing happens. Everthing was fine before the current update. These constant updates are getting really annoying and there is no consideration on how they affect users or the display of sites
All Replies (1)
Hello,
In order to better assist you with your issue please provide us with a screenshot. If you need help to create a screenshot, please see How do I create a screenshot of my problem?
Once you've done this, attach the saved screenshot file to your forum post by clicking the Browse... button below the Post your reply box. This will help us to visualize the problem.
Thank you!
---
Load the web page. Then, to reload the page bypassing the cache and force a fresh retrieval; Ctrl+Shift+R (Mac=Command+Shift+R)
Try this several times.