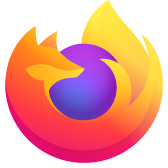 Firefox keep crashing
For some reason firefox keeps crashing when i have only a few tabs open. I have tried uninstalling all themes, exstentions and still the same while also submitting report id to firefox yet with no improvements
For some reason firefox keeps crashing when i have only a few tabs open. I have tried uninstalling all themes, exstentions and still the same while also submitting report id to firefox yet with no improvements
All Replies (5)
I already tried but sadly not fixed.
In the address bar, type about:crashes<enter>. Note: If any reports do not have BP- in front of the numbers/letters, click it to submit them.
The crash report is several pages of data. We need the report numbers to see the whole report.
Using your mouse, mark the most recent 7 - 10 Submitted crash reports, and copy them. Now go to the reply box and paste them in.
Please, Do not post a screenshot ! !

For more help on crash reports, see; https://support.mozilla.org/en-US/kb/firefox-crashes-asking-support
Hey there!
If your problem is solved, please mark a solution so that others can see this thread is solved. Thank you in advance!
Kind regards,
Bithiah