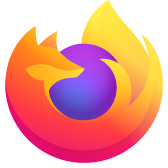 adblock
All Replies (2)
Load the web page. After the page is loaded, click the AdBlock icon. Now select Disable on <website>. After, reload the page.

Or to remove it from the browser; Type about:addons<enter> in the address bar to open your Add-ons Manager. Hot key; <Control> (Mac=<Command>) <Shift> A)
In the Add-ons Manager, on the left, select Extensions. Look for the add-on. To its right, click on the 3-dots icon.
If you use extensions ("3-bar" menu button or Tools -> Add-ons -> Extensions) that can block content (Adblock Plus, NoScript, DuckDuckGo PE, Disconnect, Ghostery, Privacy Badger, uBlock Origin) always make sure such extensions do not block content.
make sure your extensions and filters are updated to the latest version
Firefox shows a purple shield instead of a gray shield at the left end of the location/address bar in case Enhanced Tracking Protection is blocking content. You can click shield icon for more detail and possibly disable the protection. You can check the Web Console for related messages about blocked content.