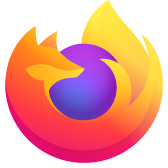 Firefox doesnt work and any page cannot be opened
i was clearing my PC from unused programs apps and i deleted files named on MICROSOFT VISUAL And anything stop loading please help me fix the problem
i have dark theme and when i typing anything in search the page is basic dark and nothing appears
i was clearing my PC from unused programs apps and i deleted files named on MICROSOFT VISUAL And anything stop loading please help me fix the problem i have dark theme and when i typing anything in search the page is basic dark and nothing appears
All Replies (3)
الحل المُختار
You can check for issues caused by a corrupted or incomplete Visual C++ installation that is missing runtime components (Redistributable Packages) required by Firefox, especially VCRUNTIME140_1.dll.
In that case, I would install both 32-bit and 64-bit "Visual Studio 2015, 2017 and 2019" downloads, (x86: vc_redist.x86.exe and x64: vc_redist.x64.exe) from https://support.microsoft.com/help/2977003/the-latest-supported-visual-c-downloads
thank you very much i hope luck will turn to you
Glad to help. Safe Surfing.