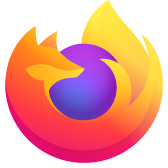 How do I clear out my cookies?
How do I clear out my cookies? I am computer challenged so I don't even know what cookies are exactly.
How do I clear out my cookies? I am computer challenged so I don't even know what cookies are exactly.
All Replies (1)
Hi camille3020, a cookie is a piece of stored data like
username=bob
session=d908asdf098
When web servers return a page, they can ask Firefox to set one or more cookies. These are set to expire either at the end of your session (when you close Firefox) (Session only cookies), or at a specific time in the future (Persistent cookies).
Every time Firefox requests another file from the same server, it includes the cookies the site previously set along with the request. This is how you can use sites that require being logged in. Without those cookies, you'll get bounced back to the login page.
The cookies set by the site you are visiting -- the one listed in the address bar -- are called first party cookies. But pages often include content embedded from other servers and if those servers request Firefox to set cookies, those are called third party cookies.
It is the third party cookies that raise the most concern about privacy because these servers (like Facebook, Twitter, and ad networks) may have their content on many websites and if Firefox keeps sending them the same third party cookies any time a site loads their content, the third party can accumulate data on your browsing habits.
Firefox offers a number of defenses against use of third party cookies for tracking. These include the standard level of cookie blocking used by Enhanced Tracking Protection, and the option of the strict level, which separates the third party cookies per site so it's harder for third parties to follow you across the web. More info on tracking protection: Enhanced Tracking Protection in Firefox for desktop.
Now there could be times where you want to start fresh and flush all the cookies. The "Clear Data" button on the Settings page can do that. It mentions both cookies and site data. Site data refers to local storage AKA offline storage. This is similar to cookies but because there is a physical limit to how much data can be stored in cookies, this was added to allow sites to store even more data. For steps to clear, see: Clear cookies and site data in Firefox (I suggest using one of the first 3 methods, not the Clear Recent History dialog).