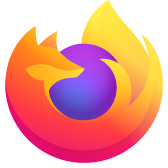 Firefox 90 crashes randomly with no reports, bookmars are not accessible
Ubuntu 21.04 latest firefox 90. Firefox crashes randomly or each by clicking right mouse button in Bookmarks Menu button any folder/url. Also bookmarks are not visible via the Bookmarks Menu button. about:crashes is Empty
Ubuntu 21.04 latest firefox 90. Firefox crashes randomly or each by clicking right mouse button in Bookmarks Menu button any folder/url. Also bookmarks are not visible via the Bookmarks Menu button. about:crashes is Empty
All Replies (4)
Let's start with; If you have sync, and there is a problem anywhere, Shut Down Sync Immediately On All Devices to prevent the problem from spreading. Once the problem is fixed, perform the same repair on all computers/profiles before using sync again.

[v57+] Places Maintenance is built into Firefox.
Type about:support<enter> in the address bar.
You will find Places Database near the bottom. Press the Verify Integrity button.
If any errors are reported, check this link: https://support.mozilla.org/en-US/kb/fix-bookmarks-and-history-will-not-be-functional
The places.sqlite file contains your History and Bookmarks. And it looks like it is corrupted.
Type about:support<enter> in the address bar.
Under the page logo on the left side, you will see Application Basics. Under this find Profile Folder. To its right press the button Show Folder. This will open your file browser to the current Firefox profile. Now Close Firefox.
Locate the above file. Then rename or delete it. Restart Firefox. The browser should then create a new place.sqlite and recover your bookmarks from the backup files.
Note: Your history is not backed up and will be lost.
So I have reinstalled my system with Ubuntu 21.04 (firefox 87), synced bookmarks -> everything works fine. As soon as I have upgraded to Firefox 90, issue came up again, so crashes and bookmark menu is broken. 90.0.1 version from https://www.mozilla.org/en-US/firefox/all/ works fine! Please push 90.0.1 to Ubuntu repos.
I contacted an administrator. That's all I can do.
That was very good work. Well Done. Please flag your last post as Solved Problem as this can help others with similar problems.