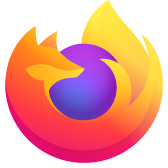 Grouping tabs as in Opera - a group of tabs for a subject
I am a browser / add on moron? I have been a fan of opera for many years because i could group tabs (IE Family history, telecommunications, steam trains etc) Opera has a high overhead, is slow and i needed something better - A friend suggested Firefox - Its a winner.
So i have seen add ons that would allow me to group my tabs but have no idea how to install one or where i should go for help.?
Please point me in the right direction - Im happy to read information but hoped it would be a click and install
Thanks
I am a browser / add on moron? I have been a fan of opera for many years because i could group tabs (IE Family history, telecommunications, steam trains etc) Opera has a high overhead, is slow and i needed something better - A friend suggested Firefox - Its a winner. So i have seen add ons that would allow me to group my tabs but have no idea how to install one or where i should go for help.? Please point me in the right direction - Im happy to read information but hoped it would be a click and install Thanks
All Replies (1)