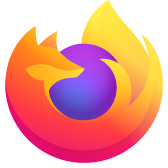 DEAR SIRS, PLEASE HELP How to remove brower hijacked by 'a.horsered.com' on my blog:https://rightwaystechnologies.blogspot.com/
DEAR SIRS, PLEASE HELP How to remove Brower hijacked by 'a.horsered.com' on my blog:https://rightwaystechnologies.blogspot.com/ THANKS RICHARD rightwayspro@gmail.com
All Replies (4)
Never post any personal information because an adware robot could find it, and start sending you all kinds of spam. This includes e-mail, phone, and home information.
Please remove that information from your post.
Richard said
How to remove Brower hijacked by 'a.horsered.com'
You may have ad/mal-ware. Further information can be found in this article; https://support.mozilla.org/en-US/kb/troubleshoot-firefox-issues-caused-malware?cache=no
Run most or all of the listed free to use malware scanners. Each works differently. If one program misses something, another may pick it up.