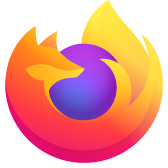 Digital certificate - ask you every time
"When a server requests your personal certificate" my preference is set to "Ask you every time" but Firefox is remembering the certificate I used last time for a site and does not allow me to select a different certificate. How can I change this please? My Firefox browser version is 84.0.2 (64 bit). Thanks
"When a server requests your personal certificate" my preference is set to "Ask you every time" but Firefox is remembering the certificate I used last time for a site and does not allow me to select a different certificate. How can I change this please? My Firefox browser version is 84.0.2 (64 bit). Thanks
All Replies (1)
I think a significant change had been made in the last version of Firefox. Having same problem here.
I solved it in settings/privacy and security/certificates/see certificates. There is a new label, see image, where is registered a pair of site and certificate chosen last time for that site if you marked "remember my decission" box in that moment. In this case, Firefox doesn't ask you for choosing a certificate when you access this site again. So, remove the site and next time you enter this site Firefox will ask you for choose desired certificate.
NOTE: the image is from spanish version of Firefox, in english version label could be named "Autentication Decissions" or "Signing decission" or something like that.
Hope this helps you.
Bye
Modified by juliovc77