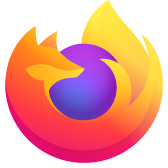 page action menu no longer contains screenshot option in 83.0
how do I enable this - it's no longer available
how do I enable this - it's no longer available
All Replies (4)
Taking a Screenshot; Windows > Start > search box > Snip. Select Snipping Tool. Use a compressed image type like PNG or JPG to save the screenshot. Save the picture(s) to your desktop. Press the Reply button. Then press the Add images; Browse button.
Make sure extensions.screenshots.disabled = false on the about:config page.
You can open the about:config page via the location/address bar. You can click the button to "Accept the Risk and Continue".
extensions does = false. switched it to trua and back to false and it did not return. just since yesterday's upgrade it's been gone
Note that in Firefox88 "Screenshot" has become a standalone toolbar button that you can add to the toolbar via customize mode.
Modified by cor-el