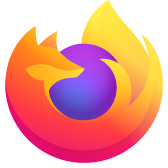 Post update Firefox from old 32 bit version, missing saved login and password on lockwise
Dear Support team, I have updated my very old firefox 32-bit browser may be from version 49 to latest version 80. Post migration, i am unable to see my old saved login and password. I saw other post talking about login.json file which i can seee in current profile holding about 100 ids but same not listed on login password screen from lockwise. I saw that it talk about with login.json it requires key3.db but seems old version don't have it or i dont have it in my profile folder. I know my master password from old browser. So, is there any way to get all my logins restored in updated new browser. Please guide me.
Many thanks for your help.
Regards, Nilesh
Dear Support team, I have updated my very old firefox 32-bit browser may be from version 49 to latest version 80. Post migration, i am unable to see my old saved login and password. I saw other post talking about login.json file which i can seee in current profile holding about 100 ids but same not listed on login password screen from lockwise. I saw that it talk about with login.json it requires key3.db but seems old version don't have it or i dont have it in my profile folder. I know my master password from old browser. So, is there any way to get all my logins restored in updated new browser. Please guide me. Many thanks for your help. Regards, Nilesh