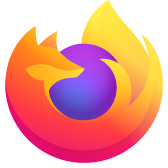 how to have "find in page" on status bar of all (!) tabs, once opened?
i have to open the "find in page"-status bar (wíth buttons "up" and "down") again and again on each tab, when i have numerous tabs, and want to search text on each tab, one tab after another.
i would like the "find in page inbox and buttons to stay when i change between tabs. i'd like to close it myself once, when i'm done with all tabs.
(it's great, the search expression reapears highlightet in each inbox opened.)
thank's a lot all the best michiow
i have to open the "find in page"-status bar (wíth buttons "up" and "down") again and again on each tab, when i have numerous tabs, and want to search text on each tab, one tab after another. i would like the "find in page inbox and buttons to stay when i change between tabs. i'd like to close it myself once, when i'm done with all tabs. (it's great, the search expression reapears highlightet in each inbox opened.) thank's a lot all the best michiow