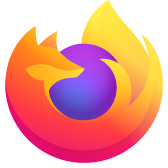 I have used firefox for many years, recently it began crashing. help
41c5525c-61c3-43ba-a09c-537e9eae2903 9/3/2017 3:25 PM fa279919-b222-4e6c-ab5c-c89c826f175f 9/3/2017 3:25 PM af86f465-7cc7-4044-8508-9a7459906389 9/3/2017 3:25 PM 41d5701e-6c21-4a90-ac86-aa3a3aef248a 9/3/2017 3:25 PM 8531d5fc-0bf5-41cb-9e44-21dc046cd4f3 9/3/2017 3:25 PM
ID: bb3e856e-0219-48aa-8b20-b2d9a0170903

Signature: F1398665248_____________________________
   Details
   Metadata
   Bugzilla
   Modules
   Raw Dump
   Extensions
   Telemetry Environment
   Correlations

Signature F1398665248_____________________________ More Reports Search UUID bb3e856e-0219-48aa-8b20-b2d9a0170903 Date Processed 2017-09-03 21:19:36 Uptime 2 seconds Install Age 3,447 seconds since version was first installed (57 minutes and 27 seconds) Install Time 2017-09-03 19:28:20 Product Firefox Release Channel release Version 55.0.3 Build ID 20170824053622 OS Windows 10 OS Version 10.0.15063 Build Architecture x86 Build Architecture Info AuthenticAMD family 21 model 2 stepping 0 | 8 Adapter Vendor ID
0x10de
Adapter Device ID
0x11c6
Process Type plugin (web) Filename: NPSWF32_26_0_0_151.dll Crash Reason EXCEPTION_BREAKPOINT Crash Address 0x5232e2cd User Comments EMCheckCompatibility
True
App Notes
AdapterVendorID: 0x10de, AdapterDeviceID: 0x11c6, AdapterSubsysID: 00000000, AdapterDriverVersion: 22.21.13.8205 FP(D00-L1000-W00001000-T000) DWrite? DWrite+ WR? WR-
Processor Notes processor_prod-processor-i-00b315dc6da7f89fe_1304; MozillaProcessorAlgorithm2015; non-integer value of "SecondsSinceLastCrash"; skunk_classifier: reject - not a plugin hang Crashing Thread (5) Frame Module Signature Source 0 npswf32_26_0_0_151.dll F1398665248_____________________________ F1677514683__________________________________________________________________________________:305 1 npswf32_26_0_0_151.dll F_1638000741_____________________________________ F126581260________________________________________________________:474 2 npswf32_26_0_0_151.dll F_183442181_________________ F126581260________________________________________________________:667 3 npswf32_26_0_0_151.dll F849276792______________________________ F601124107____________________________________________________________:242 4 npswf32_26_0_0_151.dll F_1338064323______________________________________________ F_811892793__________________________________________________________:50 5 npswf32_26_0_0_151.dll F802476640______________________ F126581260________________________________________________________:429 6 npswf32_26_0_0_151.dll F1160624634______________ F_1524190448__________________________________________________:51 7 npswf32_26_0_0_151.dll F_138606341_____________ F126581260________________________________________________________:309 8 npswf32_26_0_0_151.dll F285537817______________________________ F2012437850___________________________________________________________:133 9 npswf32_26_0_0_151.dll F735200569_____________________ F2012437850___________________________________________________________:169 10 npswf32_26_0_0_151.dll F_1904253266___________________________ F921134735_________________________________________________________________________:59 11 kernel32.dll BaseThreadInitThunk 12 mozglue.dll patched_BaseThreadInitThunk mozglue/build/WindowsDllBlocklist.cpp:809 13 ntdll.dll __RtlUserThreadStart 14 ntdll.dll _RtlUserThreadStart
Show other threads
41c5525c-61c3-43ba-a09c-537e9eae2903 9/3/2017 3:25 PM fa279919-b222-4e6c-ab5c-c89c826f175f 9/3/2017 3:25 PM af86f465-7cc7-4044-8508-9a7459906389 9/3/2017 3:25 PM 41d5701e-6c21-4a90-ac86-aa3a3aef248a 9/3/2017 3:25 PM 8531d5fc-0bf5-41cb-9e44-21dc046cd4f3 9/3/2017 3:25 PM ID: bb3e856e-0219-48aa-8b20-b2d9a0170903 Signature: F1398665248_____________________________ Details Metadata Bugzilla Modules Raw Dump Extensions Telemetry Environment Correlations Signature F1398665248_____________________________ More Reports Search UUID bb3e856e-0219-48aa-8b20-b2d9a0170903 Date Processed 2017-09-03 21:19:36 Uptime 2 seconds Install Age 3,447 seconds since version was first installed (57 minutes and 27 seconds) Install Time 2017-09-03 19:28:20 Product Firefox Release Channel release Version 55.0.3 Build ID 20170824053622 OS Windows 10 OS Version 10.0.15063 Build Architecture x86 Build Architecture Info AuthenticAMD family 21 model 2 stepping 0 | 8 Adapter Vendor ID 0x10de Adapter Device ID 0x11c6 Process Type plugin (web) Filename: NPSWF32_26_0_0_151.dll Crash Reason EXCEPTION_BREAKPOINT Crash Address 0x5232e2cd User Comments EMCheckCompatibility True App Notes AdapterVendorID: 0x10de, AdapterDeviceID: 0x11c6, AdapterSubsysID: 00000000, AdapterDriverVersion: 22.21.13.8205 FP(D00-L1000-W00001000-T000) DWrite? DWrite+ WR? WR- Processor Notes processor_prod-processor-i-00b315dc6da7f89fe_1304; MozillaProcessorAlgorithm2015; non-integer value of "SecondsSinceLastCrash"; skunk_classifier: reject - not a plugin hang Crashing Thread (5) Frame Module Signature Source 0 npswf32_26_0_0_151.dll F1398665248_____________________________ F1677514683__________________________________________________________________________________:305 1 npswf32_26_0_0_151.dll F_1638000741_____________________________________ F126581260________________________________________________________:474 2 npswf32_26_0_0_151.dll F_183442181_________________ F126581260________________________________________________________:667 3 npswf32_26_0_0_151.dll F849276792______________________________ F601124107____________________________________________________________:242 4 npswf32_26_0_0_151.dll F_1338064323______________________________________________ F_811892793__________________________________________________________:50 5 npswf32_26_0_0_151.dll F802476640______________________ F126581260________________________________________________________:429 6 npswf32_26_0_0_151.dll F1160624634______________ F_1524190448__________________________________________________:51 7 npswf32_26_0_0_151.dll F_138606341_____________ F126581260________________________________________________________:309 8 npswf32_26_0_0_151.dll F285537817______________________________ F2012437850___________________________________________________________:133 9 npswf32_26_0_0_151.dll F735200569_____________________ F2012437850___________________________________________________________:169 10 npswf32_26_0_0_151.dll F_1904253266___________________________ F921134735_________________________________________________________________________:59 11 kernel32.dll BaseThreadInitThunk 12 mozglue.dll patched_BaseThreadInitThunk mozglue/build/WindowsDllBlocklist.cpp:809 13 ntdll.dll __RtlUserThreadStart 14 ntdll.dll _RtlUserThreadStart Show other threads
All Replies (2)
In the address bar, type about:crashes<enter>. Note: If any reports do not have BP- in front of the numbers/letters, click it to submit them.
The crash report is several pages of data. We need the report numbers to see the whole report.
Using your mouse, mark the most recent 7 - 10 crash reports, and copy them. Now go to the reply box and paste them in.

For more help on crash reports, see; https://support.mozilla.org/en-US/kb/firefox-crashes-asking-support
See if there are updates for your graphics drivers https://support.mozilla.org/en-US/kb/upgrade-graphics-drivers-use-hardware-acceleration
---
Hello,
Some problems with Flash video playback can be resolved by disabling hardware acceleration in your Flash Player settings. (See this article for more information on using the Flash plugin in Firefox).
To disable hardware acceleration in Flash Player:
Go to this Adobe Flash Player Help page.
Right-click on the Flash Player logo on that page.
Click on Settings in the context menu. The Adobe Flash Player Settings screen will open.
Click on the icon at the bottom-left of the Adobe Flash Player Settings window to open the Display panel.



Remove the check mark from Enable hardware acceleration.
Click Close to close the Adobe Flash Player Settings Window.
Restart Firefox.
This Flash Player Help - Display Settings page has more information on Flash Player hardware acceleration, if you're interested.
Does this solve the problem? Let us know.