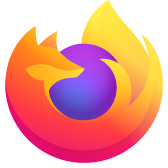 change fonts add on
Does FF have an add on that allows me to change fonts per different web site instead of globally? I installed Theme and Font changer but it changes everything globally. I would prefer an add on that allows me to change things per web site. Chrome has one called "Font Changer" but it only works with Chrome. I look forward to anyone's comments. Thanks
Does FF have an add on that allows me to change fonts per different web site instead of globally? I installed Theme and Font changer but it changes everything globally. I would prefer an add on that allows me to change things per web site. Chrome has one called "Font Changer" but it only works with Chrome. I look forward to anyone's comments. Thanks
All Replies (3)
I think the "Theme and Font Changer" extension is more directed toward the user interface than toward pages.
Is there a problem with particular font faces that are hard to read, separate from the issue of being too small?
If there isn't already an add-on that lets you modify these individually, by site (for some or all of their fonts) or by font (for fonts you never want to see anywhere), there should be.
It seems that Chrome has at least two extensions like this:
Over the past year, Firefox has been building nearly complete compatibility with Google Chrome extensions, requiring authors to make only a few changes (in most cases) to convert them to Firefox extension. Maybe one or both of those authors can bring their work over to Firefox soon?
You can look at Zoom Page (WE) extension to set a default page zoom on web pages.
See also: