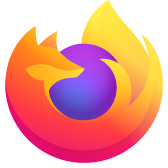 Unable to add OneTab to the Toolbar
Hi,
I'm asking this question again as I may not have explained the problem correctly in my earlier question related to the same topic.
I have installed OneTab to my Firefox and it doesn't show up in the toolbars. It is showing as 'Enabled' in the Extensions list and in 'Additional Tools and Features' it shows without an icon but with the title that says 'Send tabs to 'OneTab'. On hovering, this area seems to be active. However, unlike other icons there, I am unable to drag and drop this to the toolbar.
I have already tried the following:
1. Disabled all other extensions but Onetab and restarted Firefox. 2. Removed all other extensions but OneTab and and restarted Firefox. 3. Removed all extensions including OneTab and re-installed just OneTab after restarting Firefox. 4. I removed Firfox and re-installed it and re-installed just OneTab.
None of these steps helped me. Please advice on how to solve this.
Thanks
Hi, I'm asking this question again as I may not have explained the problem correctly in my earlier question related to the same topic. I have installed OneTab to my Firefox and it doesn't show up in the toolbars. It is showing as 'Enabled' in the Extensions list and in 'Additional Tools and Features' it shows without an icon but with the title that says 'Send tabs to 'OneTab'. On hovering, this area seems to be active. However, unlike other icons there, I am unable to drag and drop this to the toolbar. I have already tried the following: 1. Disabled all other extensions but Onetab and restarted Firefox. 2. Removed all other extensions but OneTab and and restarted Firefox. 3. Removed all extensions including OneTab and re-installed just OneTab after restarting Firefox. 4. I removed Firfox and re-installed it and re-installed just OneTab. None of these steps helped me. Please advice on how to solve this. Thanks
All Replies (1)