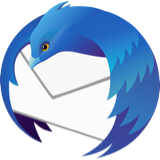 Duplicate folders for same email address
How can I delete a second email account folder that duplicates data in 1st folder? Folder names are as follows: prentissr@ example.net prentissR@ example.net
How can I delete a second email account folder that duplicates data in 1st folder? Folder names are as follows: prentissr@ example.net prentissR@ example.net
Gewysig op deur James
All Replies (7)
Hi, is this problem with accessing your email in Firefox, or in Thunderbird? If it's Thunderbird, a moderator can move your question over to that forum.
It is in thunderbird. How do I get a moderator to move the question/
It has been moved. I read it in the Thunderbird Support Forum.
Have you tried deleting that folder in the online interface of your email server?
Thanks, I should have said "email account" instead of "folder". I have 2 email accounts that are identical except one has a capital letter and the other is all lower case. How do I remove one of the accounts?
Can you log in to the "example.net" server and request that they merge the all lower with the one upper account? I think TBird won't let you delete a mail address that is still on the server. This sounds odd to me because I don't think "example.net" would give you two distinct email addresses that differ only in one cap/lower character. Please respond to this, so that your question will be moved back into the "Needs response" category, and maybe someone who actually knows what's involved in having two such email addresses can jump in and give you a real answer.
Gewysig op deur Wisewiz
There is only 1 email address on the server, it ignores upper/lower case. TBird has 2 accounts, only difference is a letter being capitalized in one and lower case in the other. I have removed all messages from one of these TB accounts. How do I delete this one account?
Have you looked in Thunderbird's account settings (on the menu) to ensure you only have it configured once? My guess it you have it there twice.