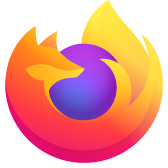 Firefox Browser Issue with Date Input Field
Dear Firefox Support,
I am experiencing an issue with the Firefox browser when opening an HTML file, and I would like to know the cause and possible solutions. I have included the sample code in the troubleshooting section.
Issue details:
1. I have written a date input field in HTML. 2. I have set the onclick event to change the input type to "date" and the onblur event to change it back to "text". 3. When I click the input field, the calendar appears, but when I select a date, the date is not entered into the input field. I would appreciate any guidance on how to resolve this issue. Thank you in advance for your assistance.
Sincerely,
Dear Firefox Support, I am experiencing an issue with the Firefox browser when opening an HTML file, and I would like to know the cause and possible solutions. I have included the sample code in the troubleshooting section. Issue details: 1. I have written a date input field in HTML. 2. I have set the onclick event to change the input type to "date" and the onblur event to change it back to "text". 3. When I click the input field, the calendar appears, but when I select a date, the date is not entered into the input field. I would appreciate any guidance on how to resolve this issue. Thank you in advance for your assistance. Sincerely,