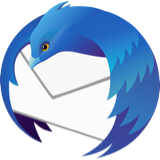 Extra Data in profile
I have been running Thunderbird 2 (yes 2!) for years. I recently created a new Thunderbird program (using 60.9.1 for now - yes old but slowly upgrading) and I have two issues. Put the profile in xxx\Thunderbird60 and copied over data from old installation so mail etc is the same under test.
However, when I run TB60 everything comes up fine. BUT. When I look in profile folder it has pulled in data from one of my many Firefox profiles! In the TB profile are files like favicon.sqlite, cookies.sqlite, places.sqlite plus many other Firefox files. looks like from the 105ESR Firefox.
Has anyone any clue as to how these are getting there? Delete them and recopied over when TB runs.
Very annoying as do not want FF data mixed up with TB.

Lastly, is there any plans to fix the bug in later TB that does NOT allow a single inbox? The one reason I still use TB2 is that I have around 30 email boxes to regularly poll and do not want 30 accounts showing in the list!
Cheers
I have been running Thunderbird 2 (yes 2!) for years. I recently created a new Thunderbird program (using 60.9.1 for now - yes old but slowly upgrading) and I have two issues. Put the profile in xxx\Thunderbird60 and copied over data from old installation so mail etc is the same under test. However, when I run TB60 everything comes up fine. BUT. When I look in profile folder it has pulled in data from one of my many Firefox profiles! In the TB profile are files like favicon.sqlite, cookies.sqlite, places.sqlite plus many other Firefox files. looks like from the 105ESR Firefox. Has anyone any clue as to how these are getting there? Delete them and recopied over when TB runs. Very annoying as do not want FF data mixed up with TB. Lastly, is there any plans to fix the bug in later TB that does NOT allow a single inbox? The one reason I still use TB2 is that I have around 30 email boxes to regularly poll and do not want 30 accounts showing in the list! Cheers
All Replies (1)
See screen grab of directory list part