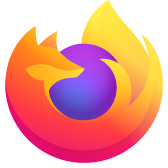 cant make firefox defaul browser in win 10
After upgrading from win 7 to win 10 I am unable to make firefox my default browser. Have tried to do this through Win 10 settings but Firefox does not show in list of available apps It shows Microsoft Edge Google Chrome Internet Explorer Apps in the Microsoft storeSaw a reference to try through Control Panel but cannot see default programs in there Any help appreciated
After upgrading from win 7 to win 10 I am unable to make firefox my default browser. Have tried to do this through Win 10 settings but Firefox does not show in list of available apps It shows Microsoft Edge Google Chrome Internet Explorer Apps in the Microsoft storeSaw a reference to try through Control Panel but cannot see default programs in there Any help appreciated
All Replies (5)
Fixed thanks. Did it by settings/apps/default apps/ set defaul tby app/Firefox/manage/file type and protocol associations and HTTP and HTTPS
Gekose oplossing
That was very good work. Well done. Please flag your last post as Solved Problem so others will know.
Thank you for your attention Firefox is not listed in the apps to select when choosing a different standard browser. Is there a way to add Firefox to this list (so be able to select it)?
Joh Please go to the top of any support.mozilla.org web page and use the Get Community Support link: https://support.mozilla.org/en-US/questions/new
Select the product for what the problem is (Firefox or whatever). Now select the category for the problem. At the bottom is Other.
Describe the problem in brief (one line). Then press <enter>. The website will display any prior posts that might help you. If nothing on the list can help, at the bottom press the button; None Of These Solve My Problem.
Now enter all the relative information on the problem. At the bottom of this, you can Add Images.
Under this is Troubleshooting Information. Please press the Share Data button. This will let us look at your system details. No Personal Information Is Collected.